Meet Your Doctors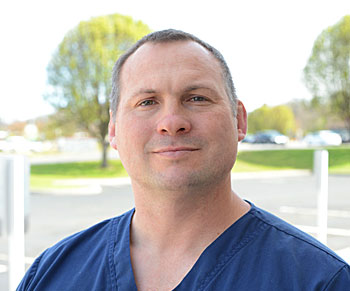 Drs. Patrick and Heidi Daniel both graduated from the University of Central Florida with degrees in Micro-Molecular Biology and then attended Nova Southeastern University's College of Dental Medicine in Florida. Patrick was commissioned as an officer in the US Army Dental Corp after graduation, and they both furthered their education by completing general dentistry residencies in Colorado. Dr. Patrick served over 9 years in
the US Army with Heidi working in Army dental clinics as well as in private practice.
Together, they have been stationed in Korea, Germany, Afghanistan, and lastly, Alaska. While stationed in Alaska, Patrick and Heidi welcomed their two children, Alex (2) and Vivienne (1). After completing their last tour with the military, they wanted to find a place to settle down with their family.
The Daniels had their first vacation as a couple camping in the Smoky Mountains a decade ago, and find Tennessee to be one of the most beautiful places in the world. They decided East Tennessee was the perfect place to call home. Patrick is an avid outdoorsman, who enjoys hunting and fishing. He is looking forward to raising cattle. In her free time, Heidi enjoys running, cooking, and photography.
Learn more about the Daniel family and their time traveling while in the Army.

Our Staff

Mikaela graduated from the Dental Learning Center in Maryville, TN in 2015 and enjoys working with Dr. Patrick and his team. She is originally from Seymour but now resides in New Market with her husband and three dogs, Josie, Dalli, and Gus. Mikalea and her husband enjoy competing in rodeos on the weekend with their four Quarter horses.
Originally from Knoxville, Amber has lived in Seymour for sixteen years with her husband and son. A graduate of the Walter State Community College Class of 2010, she has worked in the dental field for seven years and loves her job. She enjoys watching her son play sports.
Hannah graduated from East Tennessee State University in 2011 with a bachelor degree in Dental Hygiene, and has been working in our office since. She enjoys gardening, DIY projects, and hiking with her husband, Olin, and her pup Kade.